Dot Club won the Best Registry of the Year and Best Company of the Year at The Domain Conference last week see the whole Dot Club Team pick up there award below – Read the full article at DNJournal.com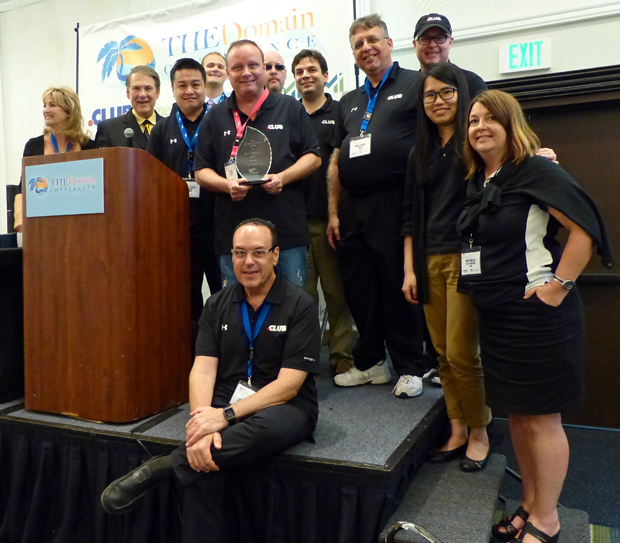 Dot Club is currently the 5th Largest GTLD and has 289,210 Dot Club domain names registered, You can see a sample of the Live Dot Club websites by clicking here. GoDaddy has the largest number of Dot Club domains registered at GoDaddy.com however Domain.com is running this special DOT CLUB Offer – Hand Register a Dot Club Domain Name for only $4.99.
At the time of this article of the 289,210 Dot Club Domain Names that were registered 46% were parked meaning that 54% of Dot Club Domain Names are either developed or don't resolve – That is quite impressive and could be why Dot Club won their award this year at The Domain Conference.
Do You Own A Dot Club Domain Name?
Why Not Share Your DOT CLUB domain domains in the comment section.
Example of some Dot Club Domain Names that I looked up that were available to register for $4.99
Robbie.Club
Spoons.Club
Forks.Club
FruitBowl.Club
Vases.Club
Vaccum.Club
ToiletRoll.Club
Shelves.Club
Cushions.club